Home
LET OP! Vandaag (2-jan) vindt er onderhoud plaats waardoor de website niet altijd optimaal functioneert.
Gedrukte boekjes bestellen met 20% korting? Gebruik code BEDANKT1314 en bestel voor 13 Juli!
Voor leerlingen

Voor docenten

Topografie in de Klas is een 100% gratis lesmethode voor Topografie in het onderwijs en voldoet aan de kerndoelen PO en VO.
Topografie moeilijk? Niet met Topografie in de Klas! Online topografie oefenen, jouw eigen boekje downloaden en nog veel meer!
In jouw topografieboekje vind je precies wat je moet leren.
Via de online Topotrainer kun je de topografie oefenen en jezelf perfect voorbereiden op de toets(en).
En met je eigen account kun je de resultaten van de Topotrainer makkelijk opslaan en vergelijken. Zo zie je in één keer hoe goed jij op weg bent naar een 10 voor topo!
Ook jij kunt een 10 voor topo halen!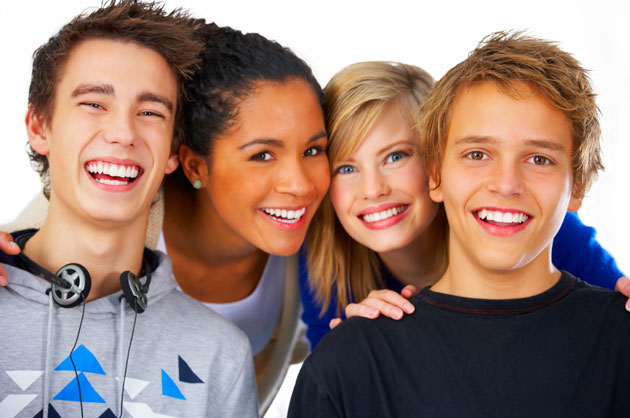 Topotrainer
Met de topotrainer kun je topo oefenen van Nederland, Europa of de wereld. Sla je resultaten op met jouw eigen account en zie hoe jij op weg bent naar een 10 voor topo!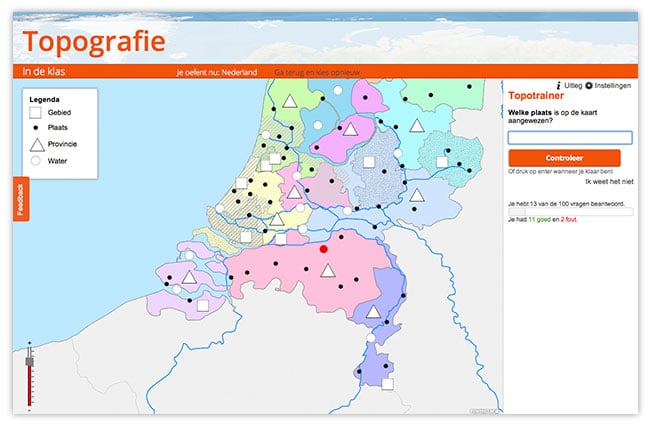 Er zijn al
boekjes gedownload
Topografieboekje voor iedereen
Download jouw eigen topografieboekje. Of bestel boekjes.
Het invullen van een boekje is een goede manier om de topografie te leren en een idee te krijgen van waar welke plaats ligt. Klaar met invullen? Tijd om de topo te oefenen met de Topotrainer!

Bekijk jouw resultaten
Zou het niet handig zijn om te zien hoe jij vooruit gaat met het oefenen van Topografie? Dat kan! Sla jouw resultaten op met je eigen account en zie hoe jij steeds dichter bij een 10 voor topo komt.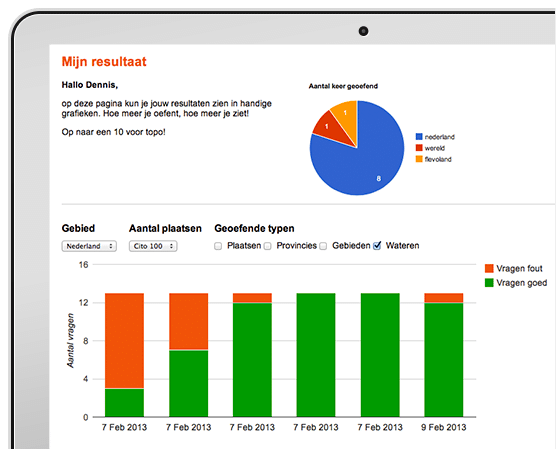 Toetsen genereren
Docenten kennen de ergernis wel: elk jaar opnieuw handmatig nieuwe topografie toetsen maken. Dat is verleden tijd. Met de toets configurator maakt u in een paar minuten zoveel unieke topografie toetsen als u maar wilt, gewoon vanachter uw pc.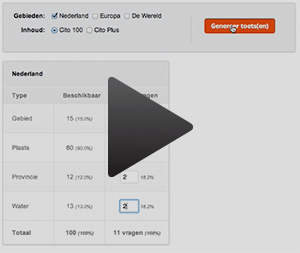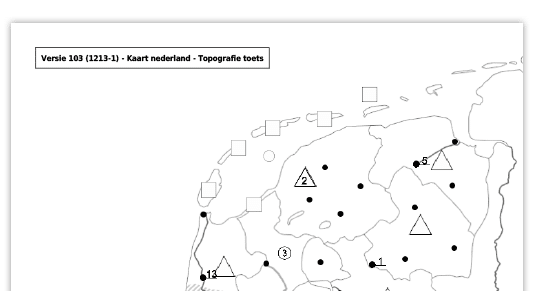 ELO koppeling
Door Topografie in de Klas te koppelen aan de Elektronische Leeromgeving (ELO) van uw school kunnen leerlingen nog gemakkelijker hun resultaten opslaan, waardoor zij extra gestimuleerd worden om te oefenen.Meer informatie over de ELO-koppeling vindt u hier.
Geen ELO? Geen probleem. U kunt gemakkelijk accounts voor uw leerlingen aanmaken, bijvoorbeeld via een Excel bestand. Of u laat ze hun eigen account zelf aanmaken.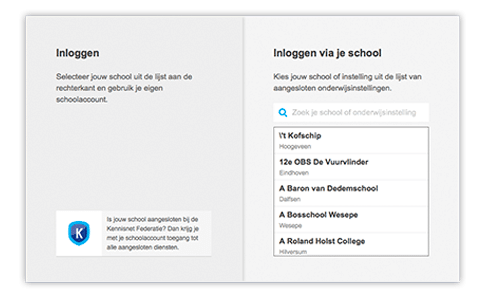 Leerlingen volgen
Benieuwd hoe vaak uw leerlingen geoefend hebben en met welk resultaat? Als docent kunt u eenvoudig overzichten bekijken van uw klassen!